I could be wrong, but I believe the woman we see surfing at the beginning of this episode (the one that is supposed to be Kacy) is surfing legend
Rell Sunn
, the "Queen of Makaha". It's hard to tell for sure because you really don't get a good look at her, but it certainly appears to be.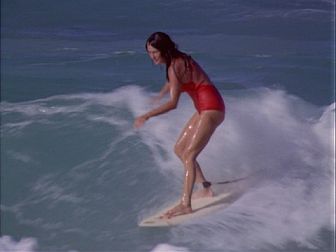 Rell had a brief appearance at the end of Season Four's "Dream A Little Dream".
Speaking of the opening surf scene, what's up with the "Kid on the Beach" (credited as such) checking out Kacy as she comes out of the water?!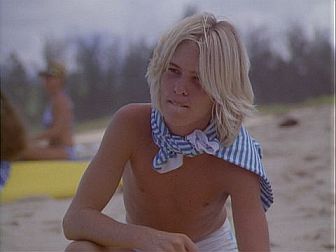 He looks her up and down, bites his lip. What is he like 12!