IslandHopper wrote:
Not a flub, but interesting nonetheless. The preview at the beginning of the episode includes a deleted scene from the episode. The scene that is in the preview but not the episode shows Magnum standing between two large metal rectangular containers (while at the warehouse) and the forklift coming right at him and he says "I'm standing here. Hello", then the preview cuts to the next scene. The scene that we see in the episode is of Magnum walking into the warehouse turning right, then left, and then we see him hanging from the forklift. I don't usually pay too much attention to the previews of the episodes, but I don't recall seeing a scene in the previews that wasn't in the actual episode.
Great find
IH
! This is a first for me, too. Great clip. Not sure why they didn't use it.
"I'm standing right here. Hello."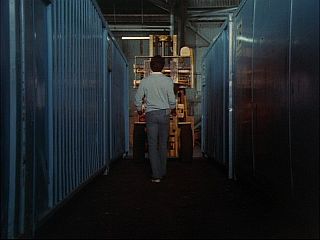 Oliver
, "Kapu" added a brief shot to the end credits showing Magnum and Mano in a canoe. And then, of course, there was the bloopers and outtakes in the end credits of "The Ugliest Dog in Hawaii".