As people here know, I've been searching for Magnum P.I. filming locations for awhile now. It's an enjoyable hobby for me, as it combines a few things I enjoy, namely Magnum P.I., working with maps, online investigation etc. Finding a difficult location with only the little information provided in the show gives me satisfaction, believe it or not.

Of course finding Magnum P.I. locations is greatly helped by the show taking place on a small island with many unique features. I'm not sure I'd care to do all this if the show had been based in LA, and I know it would be much more difficult. I also enjoy coming across so much interesting information about Oahu while trying to find a location. It's a fascinating place with it's own very unique history.
As I've said elsewhere, this project is a work in progress and is not near being completed. Many individual Placemarks are completed however, with screenshots, links and info etc. about the particular place. These are what I've been making lately, since I started to learn how write in KML (similar to HTML). Placemarks which I made before knowing KML are simply compact text blurbs, but have much of the same information. Some of these probably have notes to myself which I'm going to use when I go back and finish them in KML.
A few disclaimers:
- There may be rather obvious locations which don't have placemarks yet, as I've concentrated more on finding new locations.
- A small handful of episodes have nearly all the locations which were used in that particular episode, but most episodes have only a few locations, and there's many episodes which I haven't had the chance to get to yet at all.
- I have screenshots for dozens of additional places which I know the location of, but haven't yet added to Google Earth due to lack of time. But they'll be added eventually.
In total right now there are 330 individual placemarks, obviously many more locations than have been posted in the forums here. Many of these are minor locations, but there are a number of more interesting ones which you can look for, such as homes of certain characters etc. Included are locations which James, Sam and others have pointed out, and I've tried to note that and give credit in those particular placemarks.
OK, so now to actually view all this for yourselves. If you don't already have the Google Earth application, you'll need to
go here to download
. (Just push the "Agree and Download" button.)
Once you have Google Earth installed, click on the .kmz link below, which will download a small .kmz file to your computer. Then double click that file and Google Earth will launch and should rotate the globe and zoom in on Oahu. Click on the arrow to the left of "Magnum P.I. locations.kmz" in the "Places" window at the left of the screen to reveal the list of locations, organized mainly by episode number and name. In the "Layers" window (below the "Places" window) uncheck everything other than "Terrain" or you'll have unnecessary clutter in the map window. If your computer is older you may even want to turn off terrain to see if that speeds things up, but try to leave it on if possible.
EDIT
- Here is the new .kmz file:
12.27.2010
-
Magnum P.I. locations 1.5.kmz
Version 1.5 details in
this post
.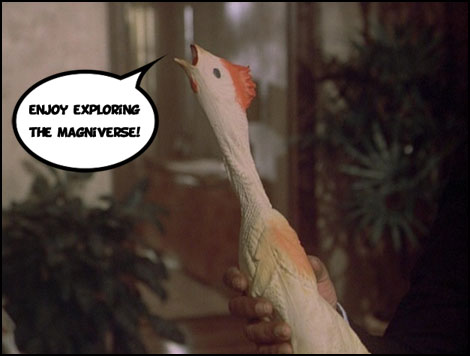 Old .kmz files:
version 1.0 - 09.03.2008 -
Magnum P.I. locations.kmz
Version 1.1 - 11.03.2008 -
Magnum P.I. locations 1.1.kmz
details in
this post
Version 1.2 - 12.24.2008 -
Magnum P.I. locations 1.2.kmz
details in
this post
.
Version 1.3 - 10.02.2009 -
Magnum P.I. locations 1.3.kmz
details in
this post
.
Version 1.4 - 11.19.2010 -
Magnum P.I. locations 1.4.kmz
details in
this post
.