In looking at the screen caps I've taken over the years, there appears to be two different scars on his left shoulder. The roundish bullet hole scar is definitely fake. This thing moves around, changes size and then disappears from time to time. But there is another scar on the top of his left shoulder, a straight, longish scar, that is hard to see in many shots. This one might be real, because it doesn't move or change shape and can be seen in later episodes (not just the early ones).
Skin Deep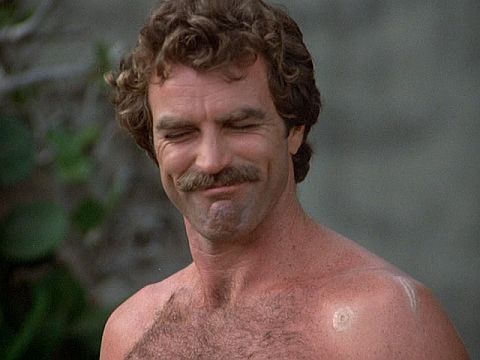 Thicker than Blood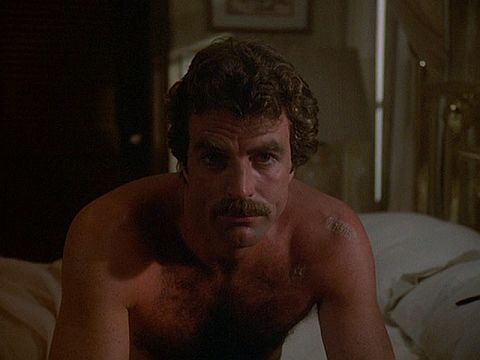 The Black Orchid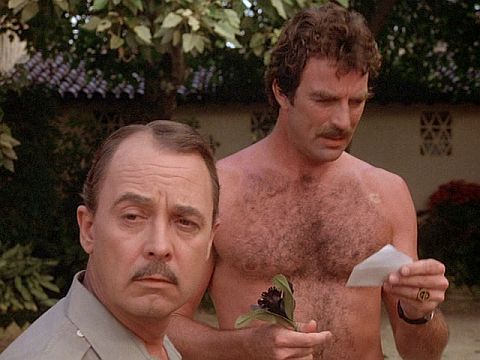 J. "Digger" Doyle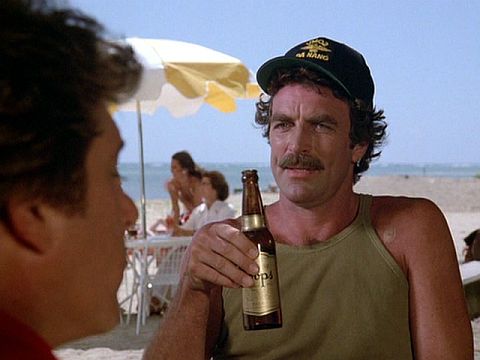 From Moscow to Maui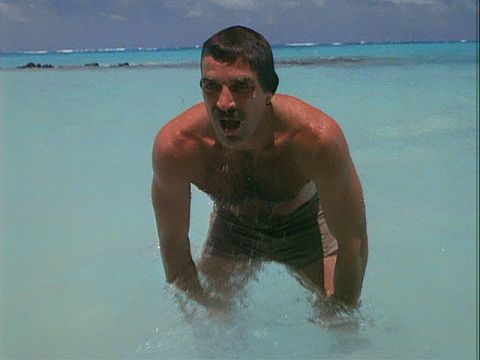 Wave Goodbye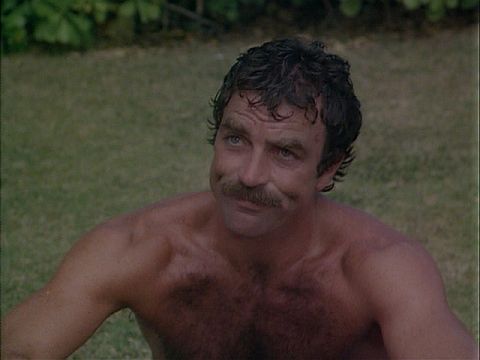 Three Minus Two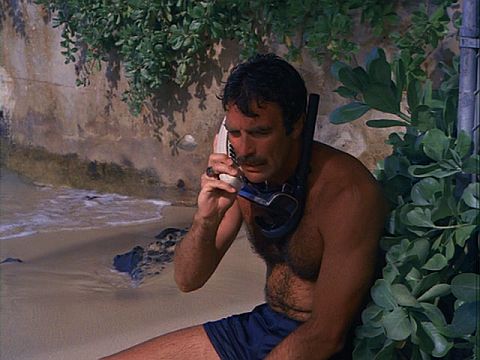 Foiled Again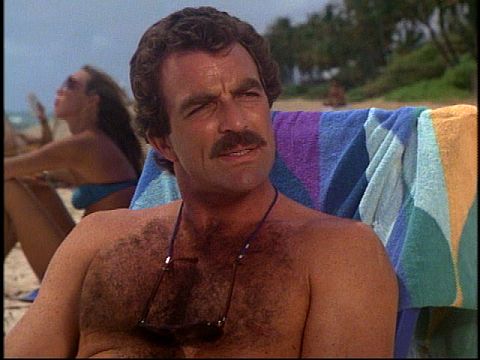 Jororo Farewell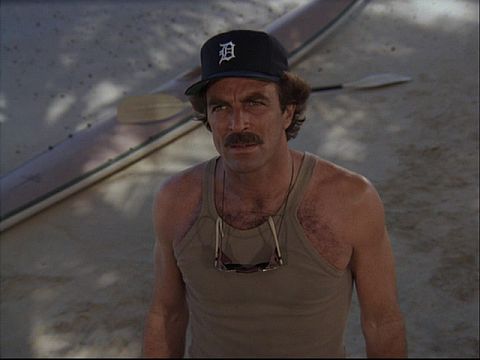 On Face Value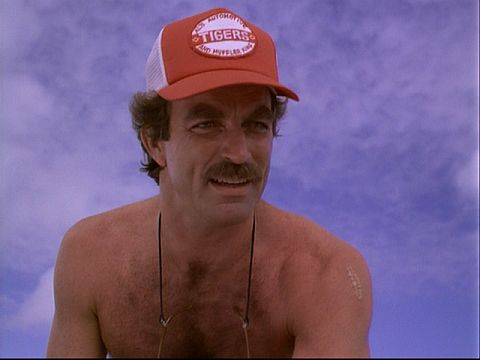 Echoes of the Mind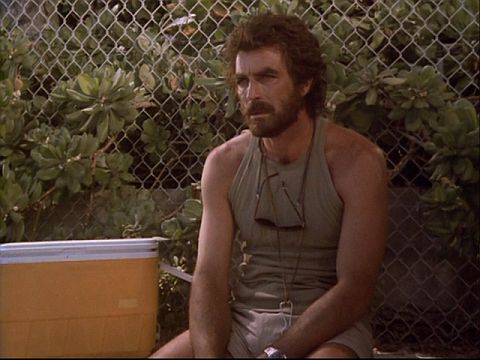 The Man From Marseilles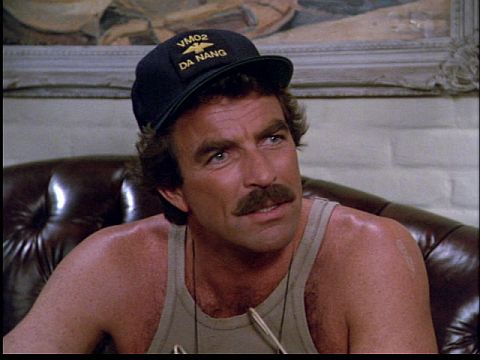 That's a lot of Magnum/Selleck skin there.