Well I finally found Agatha Chumley's home! It's
right here
(center most house), in the Nuuanu Valley, same as the Queen Emma Summer Palace from Forever in Time (8.5), the second location of the KKC, and the
Jennifer Chapman & Brice Harcourt house
from Tropical Madness (2.7).
The first screenshot is from Mad Dogs and Englishmen (6.14), the only other episode where her home is seen.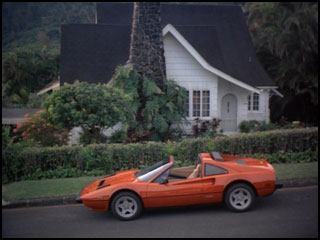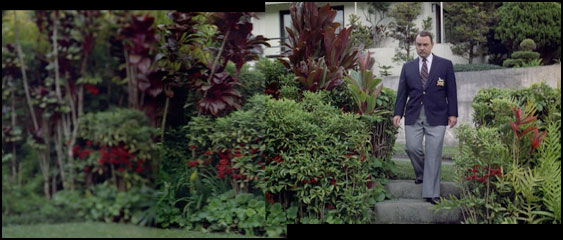 I'd be embarrassed to guess how much time I spent searching for the house. I stopped looking months ago, and then just a few days ago I had a hunch it was in this valley and within five minutes I had found it.

And I had looked here before. I think the thing that threw me off was the mountains fading away in the background of the second picture above. That made me think the view was looking southwest, but it's actually north east (so I concentrated on the wrong side of the street), where the mountains drop away to the
Nuʻuanu Pali
lookout. Anyway, since I finally found her home, I'm glad I won't have to think of Agatha as "the Chuminator" any longer, bless her heart.

By the by (as Higgins would say), I believe this concludes the location search for the homes of the main cast and recurring characters. (Those characters whose homes we're shown.) Correct me if I'm wrong, and we've seen the home of another recurring character not listed here. The list is pretty short, Magnum & Higgins is obvious, then in addition to Agatha in the Nuuanu Valley, there is...
Rick in Kuli'ou'ou
(just north west of Hawaii Kai)
TC on the North Shore
Carol in Kahala
Icepick in Kahala - location
one
and
two