When the plane crashes into the tidal pool rocks, you can see that it is much smaller than the real plane. Look how big the rocks are next to the plane....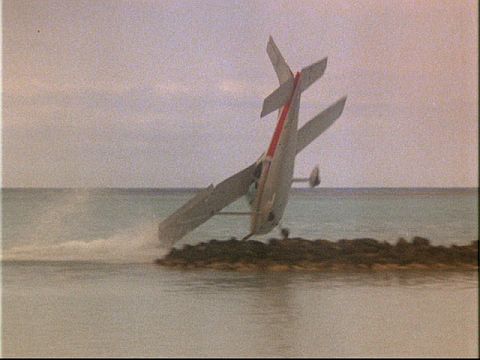 The plane seems almost too big to be an RC plane, although truthfully I'm not sure how big RC planes can get circa early 1980s.
Maybe they pushed the model plane from an elevated cherry picker, or something.