James J. Walters wrote:
And, can anyone ID this establishing shot?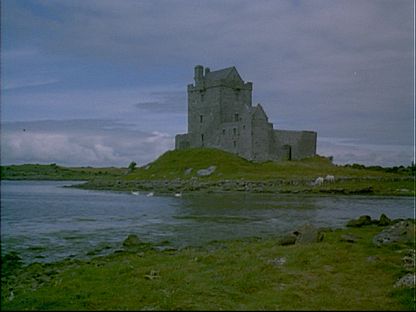 Found that it's Dunguaire Castle, built in 1520. The google maps image is pretty bad, but
it's here
on the west coast of Ireland. According to the
wikipedia page
"It is thought to be the most-photographed castle in Ireland." Here's many large
photos
.